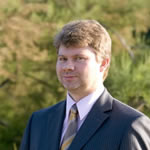 Mateusz Filipp
Legal adviser since 2000. Earlier, in 1998, he completed his judge training passing the judges exam.
In 1999 he enjoyed a secondment in the Richards Butler International Law Firm in London dealing with ship finance.
For four years he worked as legal adviser in Gdynia Shipyard, in particular responsible for shipbuilding contracts.
For a couple of years he cooperated closely with the Warsaw office of international law firm of Allen & Overy, one of the major and reputable law firms worldwide. In Allen & Overy he specialised in banking and finance advising Polish and foreign banks and financial institutions in preparing and negotiating loans, in particular in the area of project and asset finance, securities, debt restructuring as well as structuring factoring and leasing products.
He specialises in finance and banking, corporate, civil law and real estate, in particular financing of real estate projects.
His expertise also includes shipbuilding industry, in particular drafting and negotiating shipbuilding contracts, supply contracts, shipbuilding finance as well as disputes related to shipbuilding.
He worked with such companies as Globe Trade Centre s.a., Bank Pekao s.a., Bank BPH s.a., Bank Zachodni WBK s.a., Stocznia Gdynia s.a., Stocznia Gdańsk s.a., Ray Car Carriers Ltd.
He is fluent in English.
In private, a diver diving the wrecks of the Baltic Sea.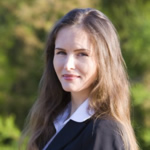 Agnieszka Kanarek
In 2001, she graduated from the University of Gdańsk Faculty of Law. Once Master of Law, she worked as a lawyer for firms and companies specialising in forwarding and vindication and also was in charge of the Sales Department of the Shipyard Gdynia S.A. which gave her the opportunity to participate in the negotiations of major contracts thus acquiring experience in making and supervising civil and legal agreements, conducting restructuring proceedings and formulating legal expert opinions.
Following the compulsory legal training and having been listed as Legal Advisor, she started her own Legal Office from which she provides legal consultancy for the previous clients.
Legal advising to many entities allowed her for a comprehensive experience in many aspects of legal practice which involved handling the court proceedings and effective enforcement of claims ordered by both companies and natural persons.
The following companies are the clients of her Legal Office, to name but a few: Vector Global Logistics Sp. z o.o., Keswick Vector SCM Polska Sp. z o.o., Vector Fashion Services Sp. z o.o., Tracon Logistics Sp. z o.o., BBS Progress Sp. z o.o., Hamworthy Baltic Design Centre Sp. z o.o., CTC Container Transport Company Sp. z o.o., MOL (EUROPE) BV Sp. z o.o. Branch in Poland, Qualitel Sp. z o.o., Langier Design Sp. z o.o., ADC Audyt Doradztwo Controlling Sp. z o.o.
Specific areas of activity: Civil Law, Economic Law, Trade Law, Company Establishment process, register of changes in the National Register and also divorce cases.
Her great love are horses. She has been riding for over 20 years. At present she owns two horses: one Anglo-Arab from Janów Podlaski stud and a horse of Dutch Warmblood breed imported from Germany. She trains riding every moment she can find free.
Magdalena Kubska-Lorek
A Graduate of the University of Gdańsk Faculty of Law. She completed the British law and European Union law studies organised by Cambridge University and University of Gdańsk post-graduate courses in European Union law. She has also been trained for an officer in EU institutions at the University of Gdańsk. Her perfect command of English allows for her specialisation in legal advising to foreign entities. Her domain is Civil Law focusing on insurance law and banking law, copyrights, commercial companies law and tax law as well as public orders law. Her profound knowledge of corporate law and experience in advising to entrepreneurs on labour law and human resources management make the profile complete.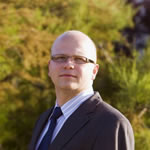 Maciej Krasodomski
He graduated from University of Gdańsk Faculty of Law and Administration in 2001. In 2003, he completed a Postgraduate Real Estate Valuation Study in Gdańsk. Maciej Krasodomski's area of interest is the civil, economic, labour, bankruptcy law, receivables vindication in its broad meaning, providing legal aid to entrepreneurs, handling the responsibilities of the capital companies' management members, tenant law - services provided to housing managements.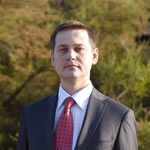 Mateusz Liwacz
He completed law studies in 2002 and in 2006 he became a legal advisor. He is the holder of the access certificate to confidential "top secret" marked information.
His professional experience is based in his long-time work for the Tax Collection Control Office in Gdańsk where he had a thorough practice in handling Tax Law and Penal Code on Tax Collection cases. His experience in terms of Commercial Companies Law and economic law in its broad meaning is a result of his work as a lawyer for Stocznia Gdynia S.A. and Zarząd Morskiego Portu Gdynia S.A. as well as other businesses.
He specializes in Economic Law, Commercial Law, Tax Collection Law, and Labour Law. He is an experienced appearer before courts and government bodies and has much worked as negotiator of commercial contracts and agreements.
His hobby is sailing. He is an amateur in golf. His interest in history is outstanding. He is member of the exclusive academic organization of Konwent Polonia.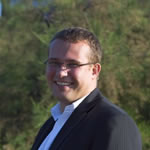 Tomasz Januszewski
In 2006, he was granted the qualifications of Legal Advisor.
He specialises in Civil Code, Commercial Law and Administration Law, particularly handling the cases which involve inheritance procedures, receivables vindication, commercial companies transformation & winding-up, Bankruptcy Law as well as issues concerning area planning and management supported by local government regulations in their broad meaning.